What To Do When You Are Here
You will never run out of things to do in Ontario Wisconsin and the surrounding area.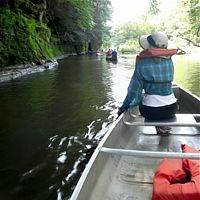 Canoeing
Canoe the beautiful Kickapoo River. One of the most winding rivers in Wisconsin, there is a surprise waiting around every bend. Experience the natural wonder as it meanders through Wildcat Mountain State Park and the Kickapoo Valley Reserve.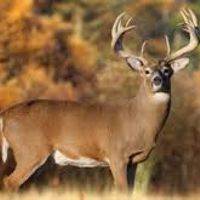 Hunting
The area offers all types of hunting. Stay with us for spring turkey season, morel mushroom hunting, pheasant and small game hunting, fall turkey season, bow hunting, or the gun deer season.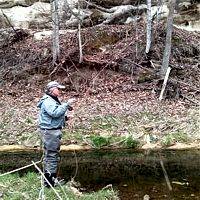 Fishing
The Kickapoo River is one of the Midwest's premier trout fishing streams. A lot of work has been done on the tributaries to the river as well as the West Fork of the Kickapoo to improve trout habitat and enhance the fishing experience.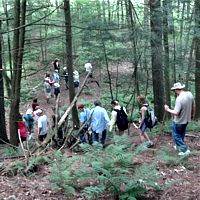 Hiking & Cross Country Skiing
Wildcat Mountain State Park and the Kickapoo Valley Reserve both have miles of trails to hike, ski and snowshoe. Groomed trails wind through the Reserve past some of the most beautiful views in the area.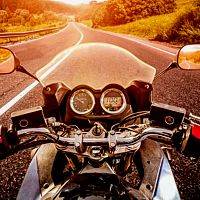 Motorcycle Riding
Whether you are riding on STH 131 or STH 33 or any of the local roads it will be a memorable ride. The curvy roads, spectaculary scenery, and friendly people along the route make this a great area to visit.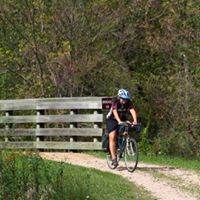 Bicycling
Ride the old railroad bed on the Elroy-Sparta Bike Trail, tackle the rolling hills on the highway or town roads, or hit the mountian bike trails on the Kickapoo Valley Reserve.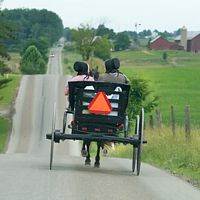 Amish Stores & Tours
The area is home to the largest Amish communities in the state. You can shop for everything from custom made furniture to fresh donuts and candy.

Other Attractions